Our services in Ostuni
Property management

We offer a service to property owners who do not live in Ostuni and like to rent their property during the year without worrying about it.
Click here for further information.
Taxi and transport services

We can provide a taxi service for you from Brindisi or Bari airport to Ostuni and vice versa. As well as regular taxi services. Also transposts services for group of people.
Click here to contact us about this service
Tourist guides

We can provide tourists guides both for big and small group of people. Also available in different languages.
Click here to contact us about this service
Services for Disabled

In collaboration with 'Ostuni...a Ruota Libera' we provide different services from provision and rental of special equipment for leisure to trasports services.
Cycling tours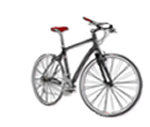 If you like cycling then this organized trips are for you. There are different levels of difficulty into the most charming parts of the territory.
Click here for list of tours and for more details.
Walking tours
Walking tours are organized all around the Ostuni territory. This is the chance to discover unknown parts and protected areas not easy to find.
Click here to see all available walking tours.
Chef on demand
Our chefs, specialized in the preparation of typical dishes of the Apulian tradition, are at your disposal for delicious dinners right at your home. The service can also include the presence of more formal diner waiters.
Click here to contact us about this service
Wine tasting
Qualified sommeliers will be at your disposal for tasting the most interesting wines of Puglia. They will be able to recommend the best wines to try and not to miss, as they match them to typical local dishes. Wine tasting can also be organized at your holiday home.
Click here to contact us about this service
Cooking classes
We organize cooking lessons to help you discover the secrets of typical local dishes: from "Fave with wild chicory" to the preparation of the "Focaccia with onions", but also other dishes not commonly known, but definitely delicious.
Click here to contact us about this service