The Thalassia cooperative
Walking tours are organized by the Thalassia cooperative based in Ostuni. This co-operative organises various activities with in mind the idea of a different approach to tourism, based on sustainable development and eco-compatibility.
Below a list of excursions organized and guided by members of the cooperative. Please contact Giuseppe (below) for more information and costs.
Send an email to Giuseppe here.
Walking tours around Ostuni
Nature and silences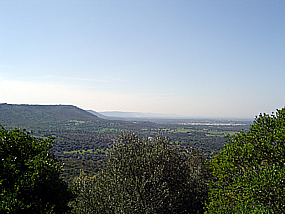 This walking trip starts at the foot of a hill near Ostuni. From here you will make your way up to the hill where you will enjoy a view of endless spaces and the stretch of olive trees going down to the Adriatic Sea.
Duration:
all day
Difficulty:
medium
Distance covered:
about 6 km
Summer sensations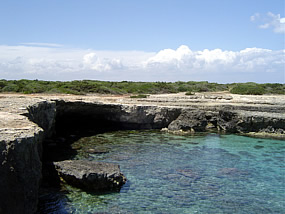 Starting at the Torre Pozzella (tower) you will admire the coastal Mediterranean vegetation present in this area. You will then enter the biggest forest of juniper of the Adriatic coast and go back to the starting point.
Duration:
half day
Difficulty:
low
Distance covered:
about 3 km
Protected nature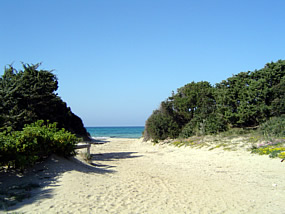 During this relatively easy walking trip across flat land you will visit the Nature Reserve of Lido Morelli. You will visit the small lakes behind the dunes, home to many species of birds and century old junipers that lean on the sandy beach and the dunes.
Duration:
half day
Difficulty:
low
Distance covered:
about 2 km
Una lama vissuta per millenni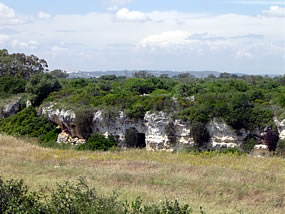 You will see various nature ecosystems and signs of human presence during the Palaeolithic as you walk down the area called Lamacordola admiring monumental oaks and numerous grottoes. This walking trip starts from the Masseria Lamacordola to end up at the Pilone area.
Duration:
all day
Difficulty:
midium
Distance covered:
about 5 km
Walking and exploring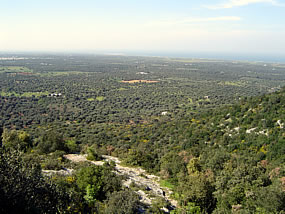 This walk starts on the Murgia hills near Ostuni. During this trip you will admire the alternation between hills and valleys, level ground terraces, stoned threshing floors and go through the Maddalena forest in which you will observe the various fases of the ilex wood growth.
Duration:
hall day
Difficulty:
midium
Distance covered:
about 4 km